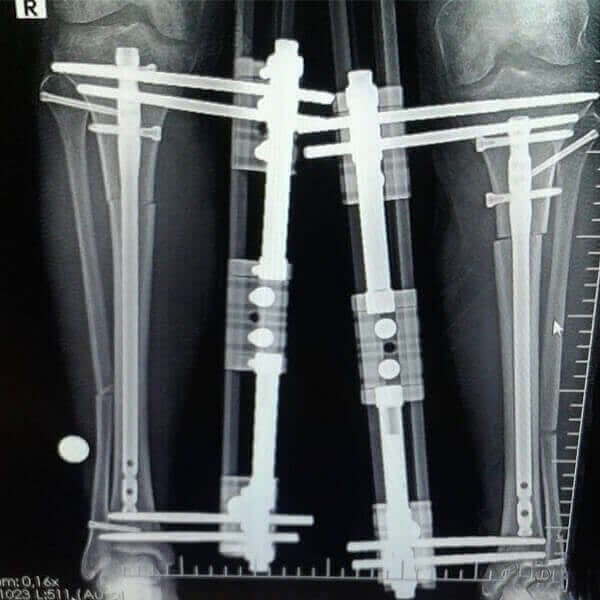 Our surgeons generally use more compact, rod-like, monolateral external devices for LON method. These devices are less prone to deformation, and provide more comfort and ability to move.
Here you see our LON patient newly operated, distraction has recently begun.
This is how our patients do the daily lengthening of the bones (distraction) after Precice limb lengthening with the help of electronic controller of course with clear instructions of doctors and assistants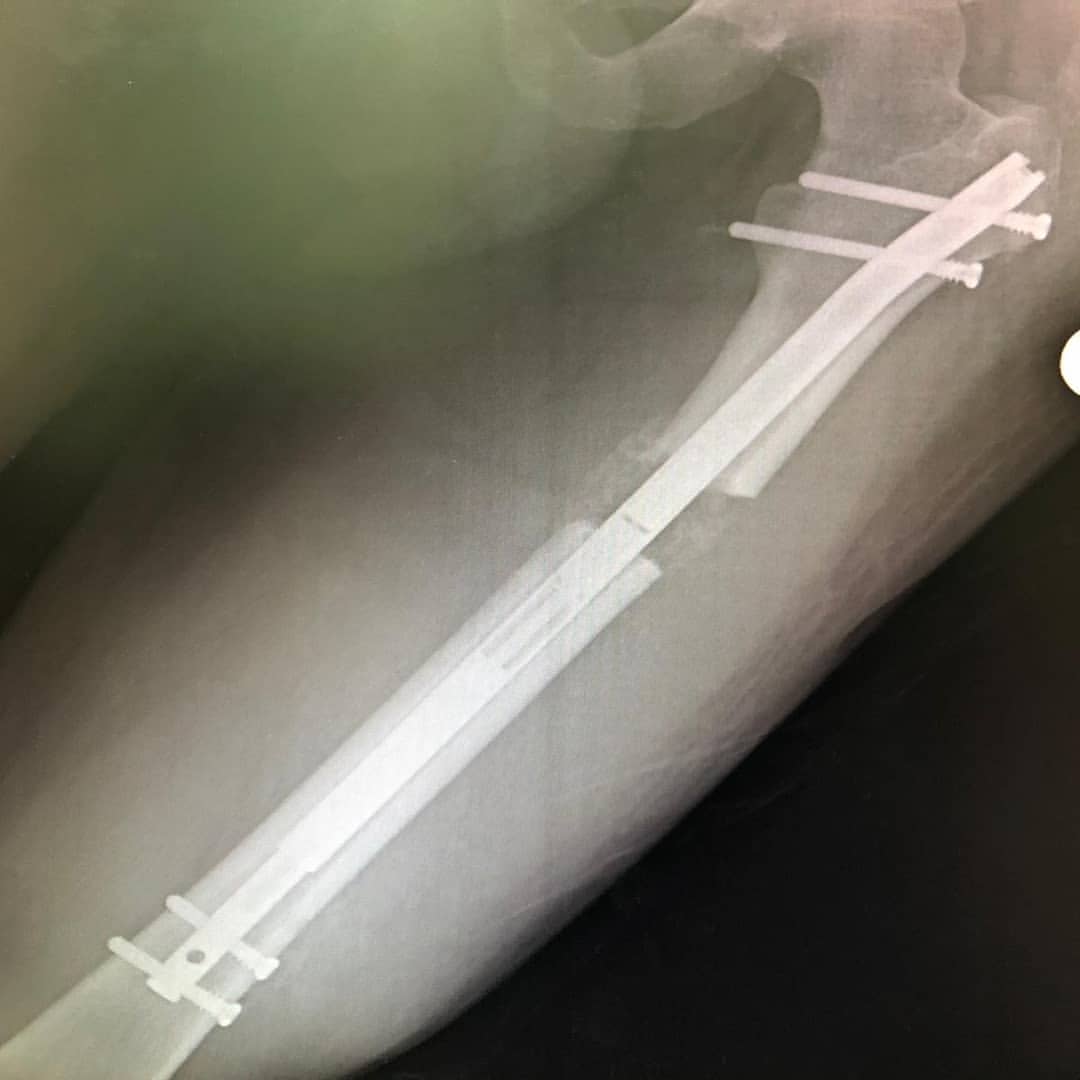 Our patient from Australia: already reached 3.5 cm lengthening with Precice internal nail, and more to come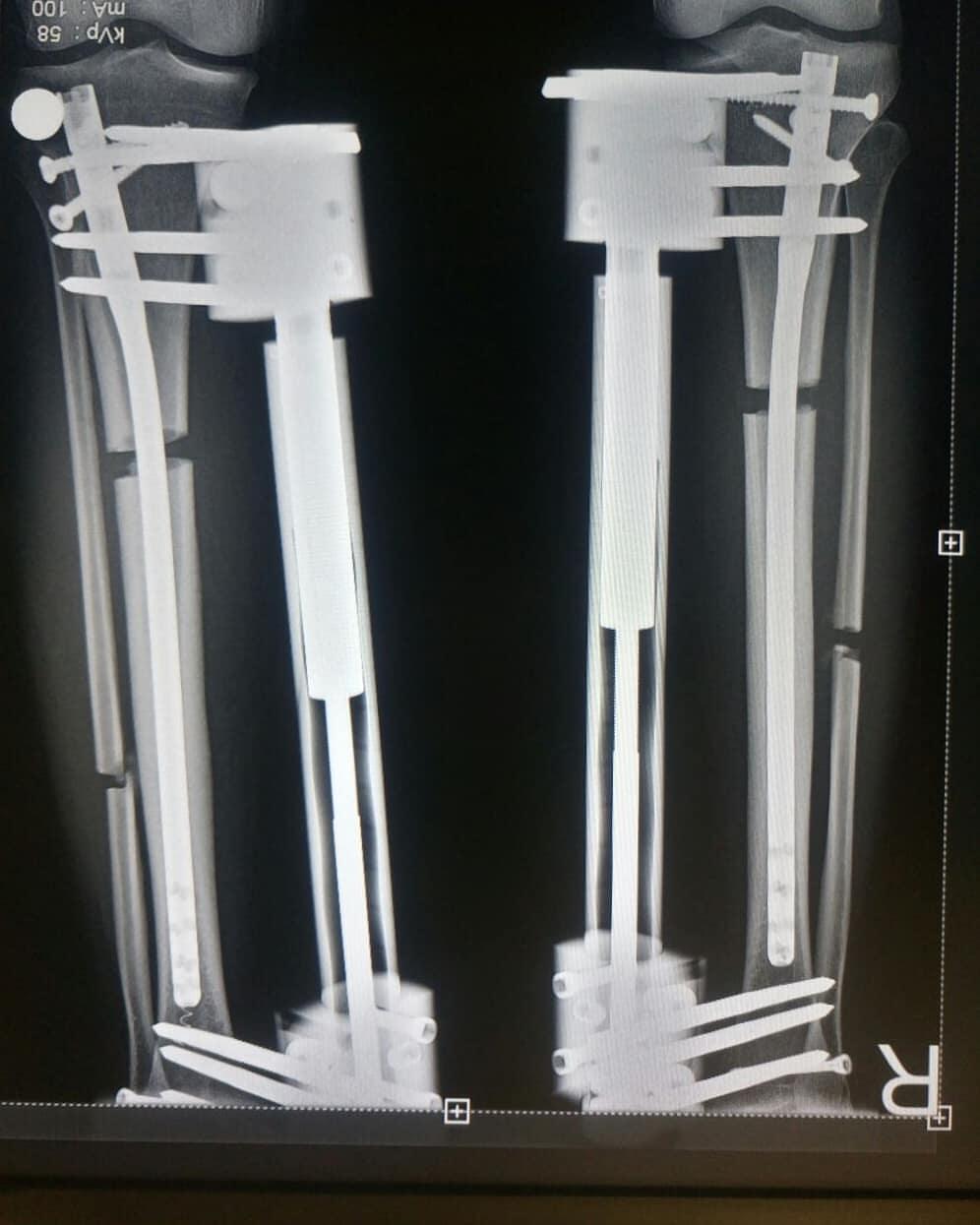 A happy patient on the way to become tallerLON method applied to both tibia. Shortly after distraction process has begun.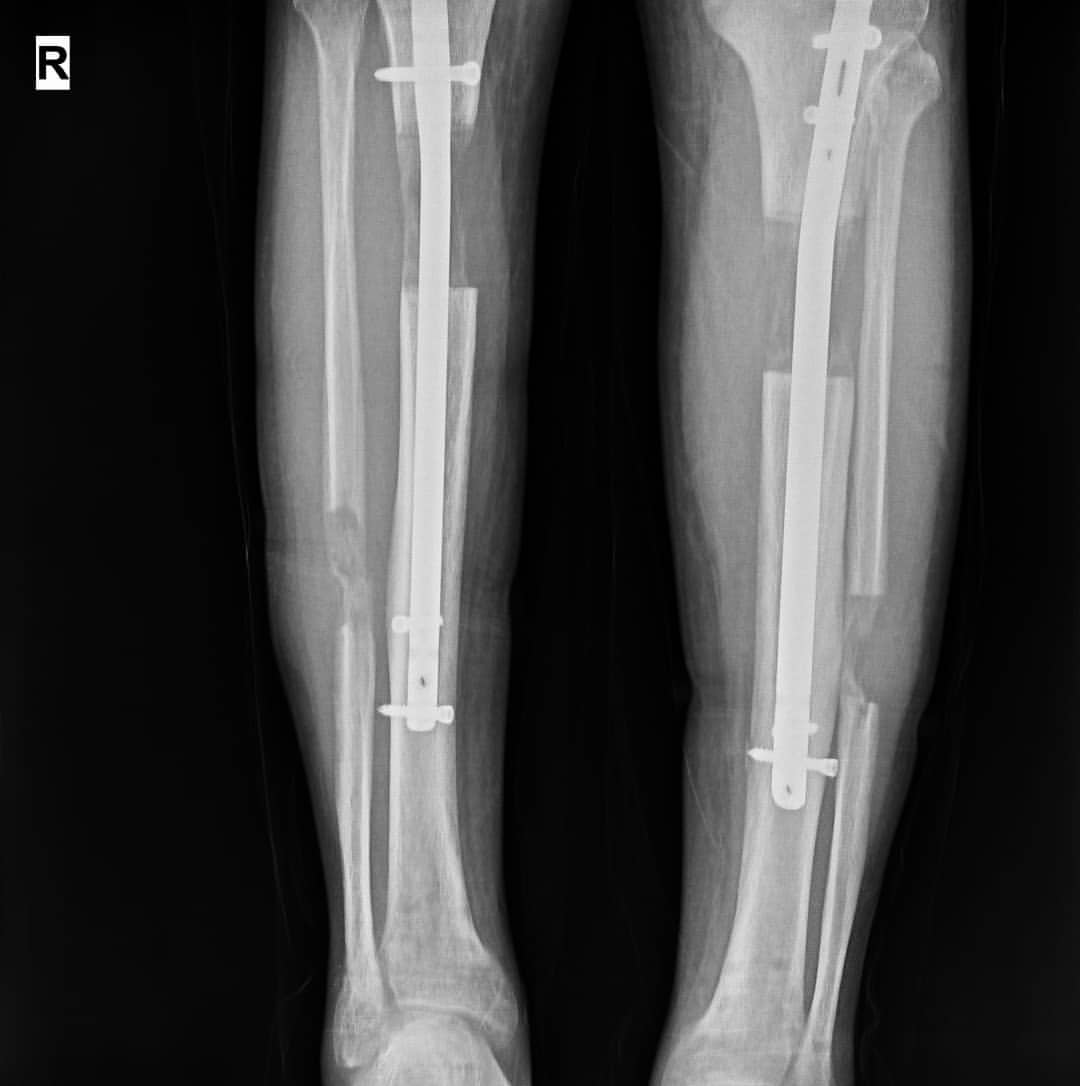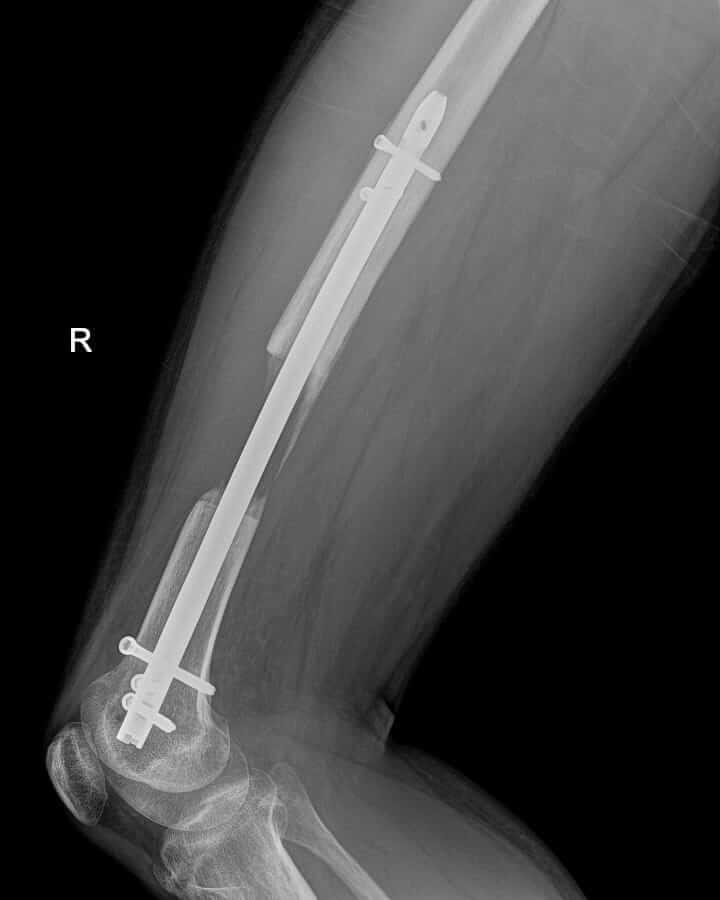 In LON method, the external fixator is removed soon after distraction is completed. The internal nail (seen on the x-ray) supports the bone from inside, till full consolidation of bones. Patient can live their regular life with the exception of doing heavy sports in this period.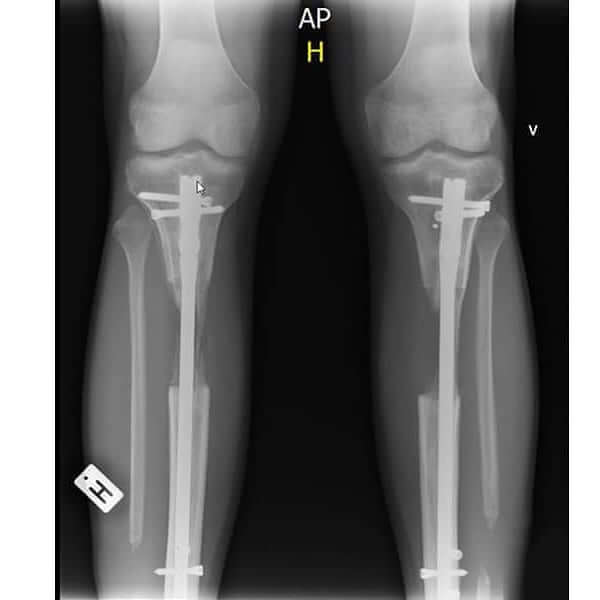 A successful Precice limb lengthening surgery, after distraction is finished, during consolidation phase. Surgery done by Dr. Yuksel.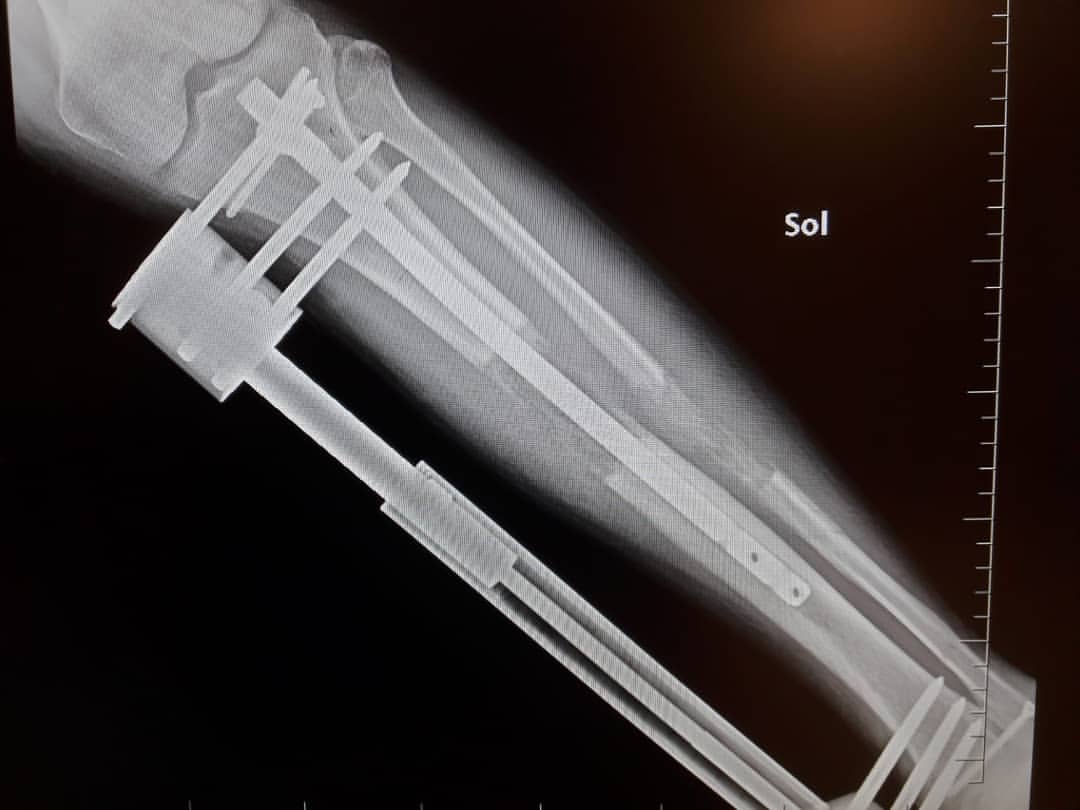 Another brilliant result from one of our LON limb lengthening patients
LON method applied to tibia. Internal nail inside the bone, and external monolateral device on the outside. Distraction (lengthening) process has finished. The x-ray was taken during bone consolidation phase.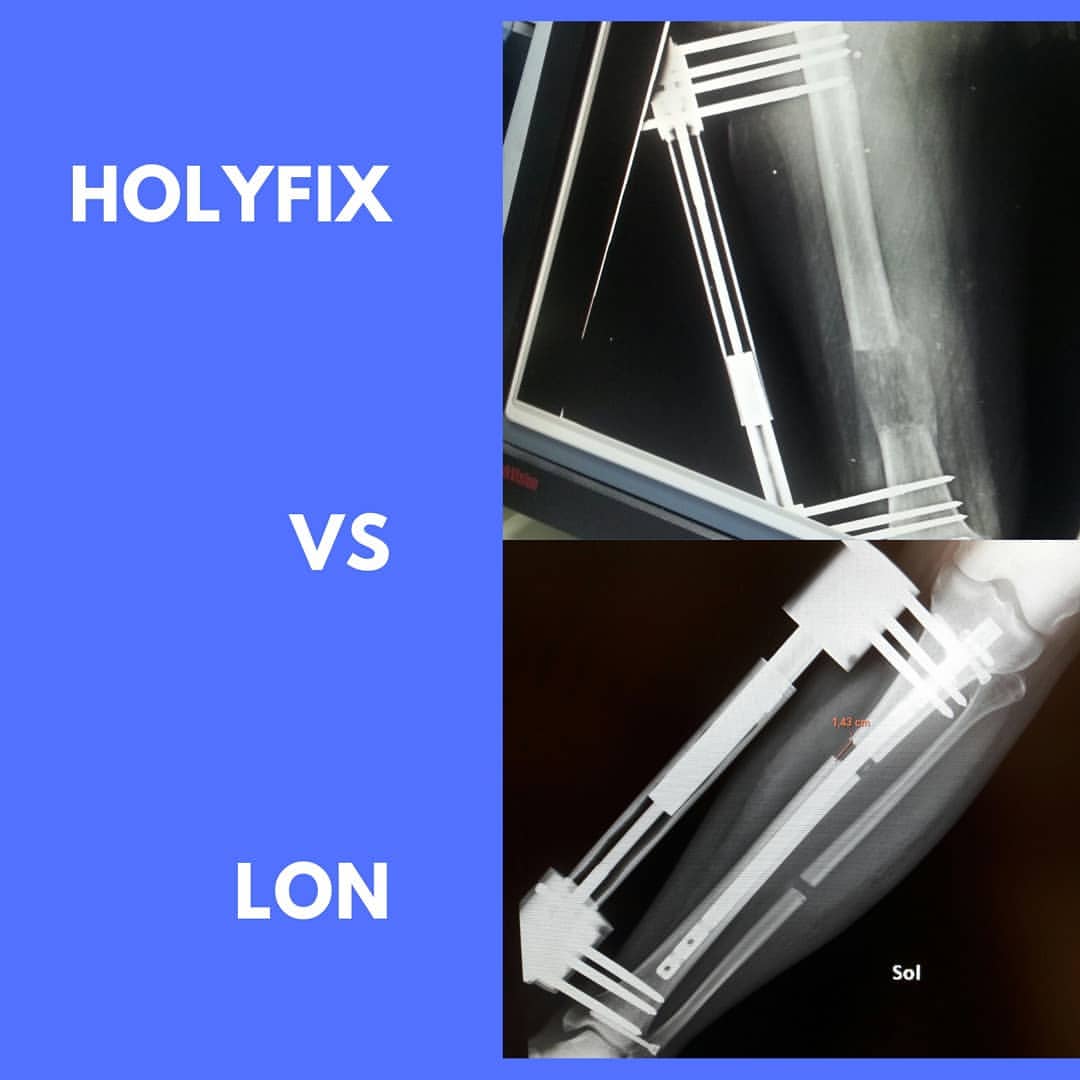 Ever wondered about the difference between Holyfix and LON method?
-> In Holyfix, or any other method with external fixation (Ilizarov, TSF etc.) there is only external device, and this device has to stay on the limb for 9-12 months.
->In LON method however, there is also intramedullary nail inside the bone (see image). This nail allows removal of externals in 3-5 months after surgery, increasing patient comfort, reducing exposure to infection risk and allows earlier return to normal daily life.
->For more photos, videos and diaries of our patients,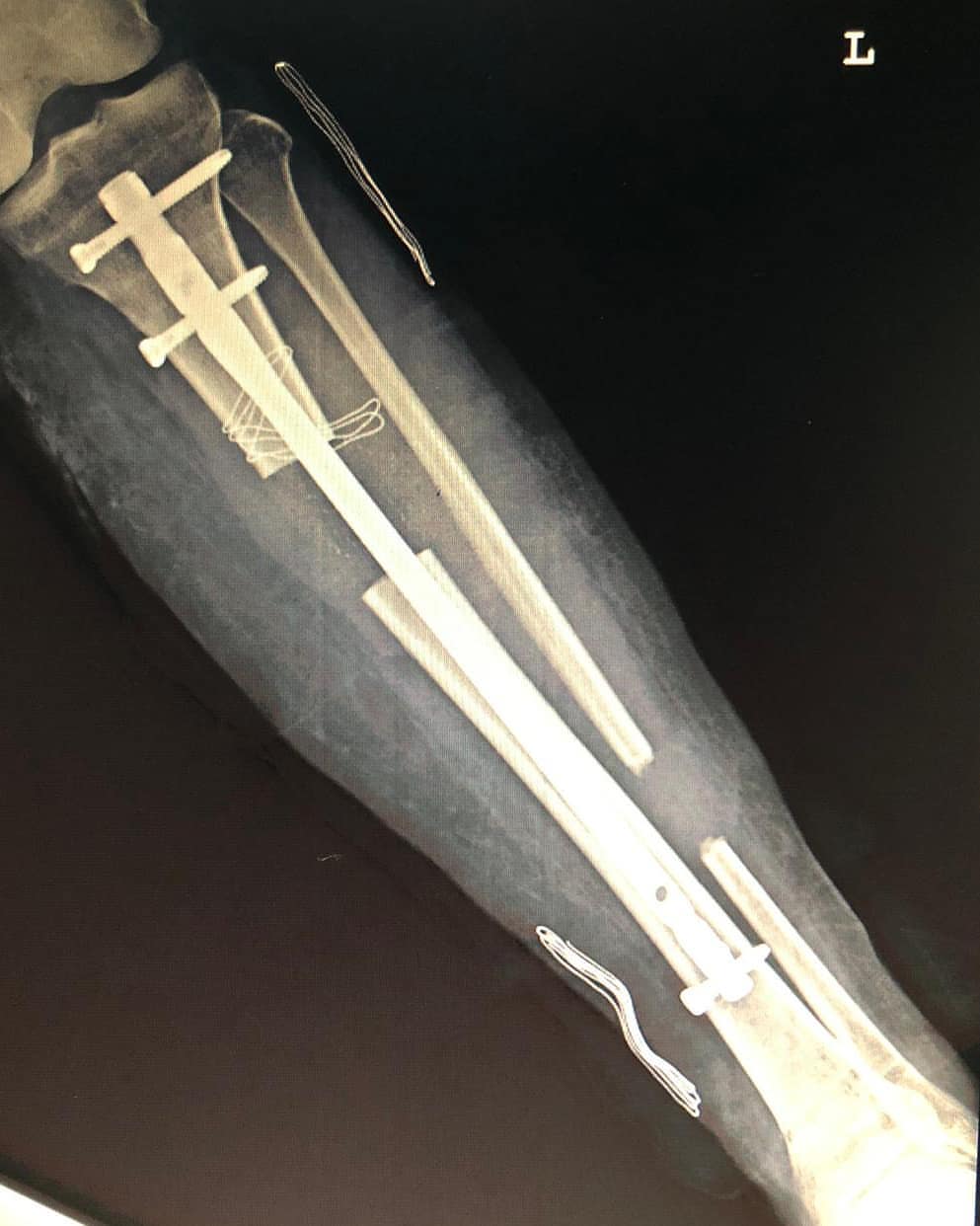 Our LON patient after device removal and successful 5 cm tibia lengthening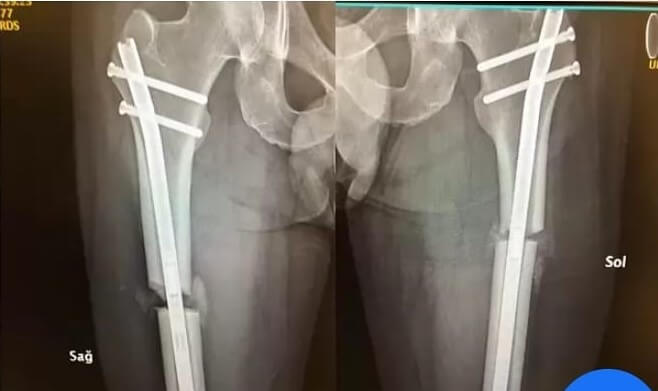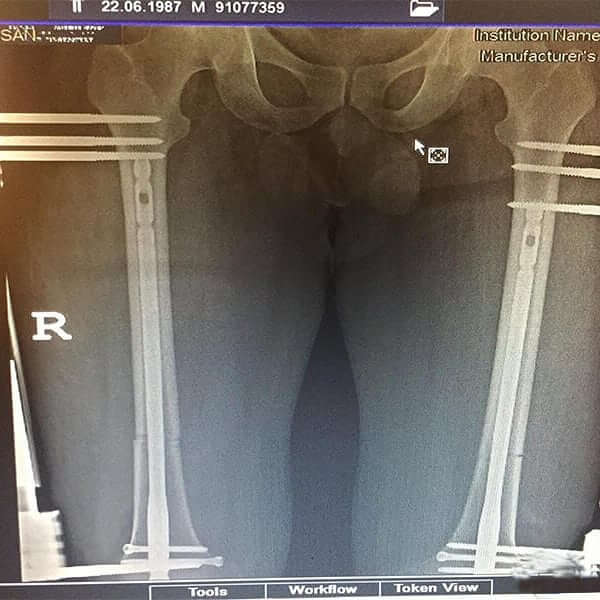 LON method limb lengthening: shortly after operation. Distraction hasn't begun yet. This x-ray gives a nice picture of internal nails used in LON methods. Unlike in more modern Precice and Stryde methods, these nails are rigid.