There are many factors that a patient must consider when deciding to have lengtening surgery. One of the most important among these factors is undoubtedly lenghtening surgery cost. It should be said that this surgery process is both long, difficult and costly, because if a patient decides to have surgery, the best step is to inform the patient accurately and in detail about all stages.
It is generally better to discuss these stages in detail in 4 stages: the operation of the surgical process, determining the operation date, what awaits the patient after the surgery and the recovery process. At this point, the most important criterion we attach importance to is to convey all information about lengthening surgery to the patient accurately and completely.
What Awaits the Patients before Lenghtening Surgery?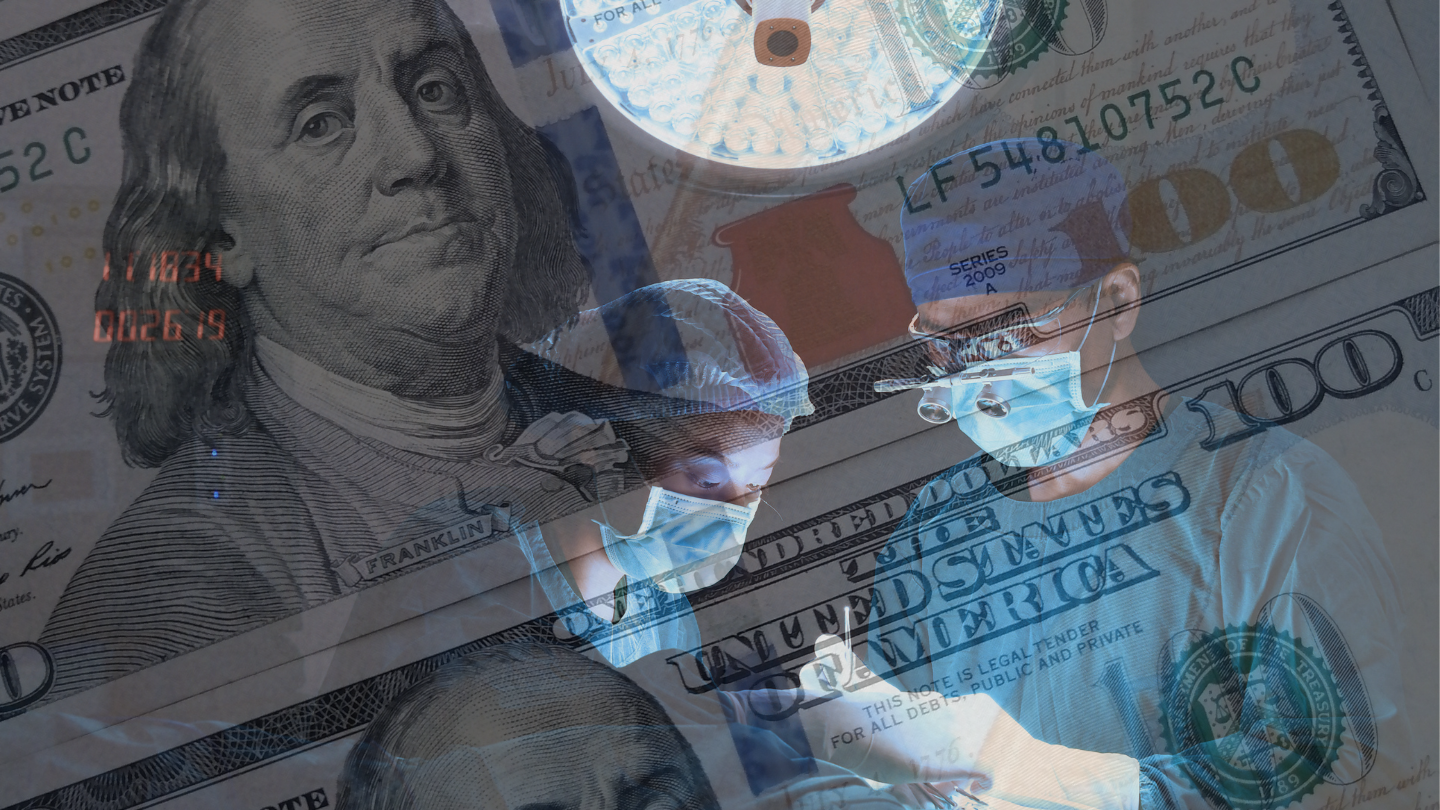 Especially in recent years, interest in lengthening surgery has begun to increase. With the increasing use of this surgery worldwide, patients have become familiar with this process in many ways.
In addition, when we consider lenghtening surgery worldwide, especially in recent years, with the developments in both devices and newly discovered techniques, many people have started to learn this surgery process, as well. At this point, we can say that among the first questions that patients who want to have surgery are curious about the cost of surgery, techniques and doctor's experience. In this article, we will discuss this process in detail for you.
What are the Current Techniques and Methods for Lenghtening Surgery?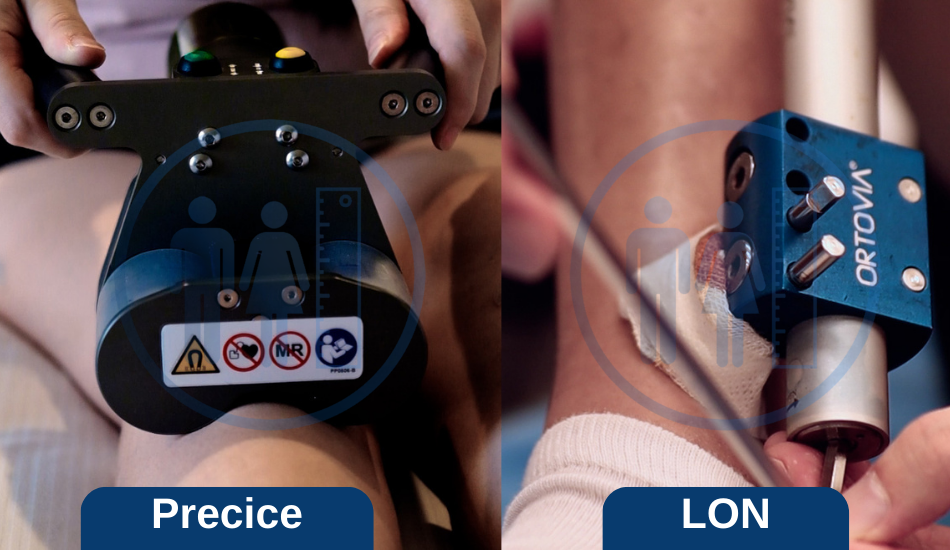 There are 3 different techniques which can be used in lenghtening surgery; internal fixation (Precice, Precice Stryde), external fixation (Holyfix, Ilizarov), and the combination of both internal and external fixation (LON). But it should be known that the external fixation methods which cover the Holyfix and Ilizarov are generally not used in today. The main reason for this situation is the Precice, Precice Stryde and Lon method are much more comfortable and less risky when they compared to external fixation methods.
Before giving detailed examples, we want to state that every surgical treatment or procedure can include some degree of risks and complications.  In general, the success rates of lengthening surgeries are quite high worldwide and patients are very satisfied with the result of this surgery. However, it should not be forgotten that, although rare, bone infection, slow union of the bone and different complications are also likely to occur after surgery.
If we need to give an example of this situation, we can say that; There is a risk of infection until the external fixators fixed to the legs are completely removed. This risk is likely to occur if the patient does not have the necessary care and hygiene routines; That's why our doctor Assoc. Prof. dr. Yunus Öç does not recommend the Holyfix and Ilizarov methods. Following current surgical methods and working with good doctors in their field is very important for the health and comfort of the patient during the recovery process.
You can find the prices of 3 methods in our article;
Precice 2.2,
Precice Stryde (the production of Stryde nails has been stopped and it is not currently being used),
LON (Combined).
Before talking about surgery costs, we would like to touch upon another important issue. The most important factor to consider in any limb lengthening surgical procedure is the doctors themselves. The hospital and healthcare teams where your doctor works are very important for you to experience a healthier and more comfortable recovery process. It is very critical that all medical teams are experienced and have sufficient knowledge about pre- and post-operative patient care and possible complications.
Why You Should Choose Turkey for Lenghtening Surgery?
People who encounter various problems in their daily lives due to their short stature resort to aesthetic lenghtening surgery; However, when the cost of this surgery is considered from all the process, it is expensive for these patients and some patients may not even be able to afford these fees. Since this type of surgery is considered a type of aesthetic surgery by many health insurance companies, it is not covered by the policy. Therefore, the cost can be quite high for patients. In this sense, when we look at America and European countries, the costs in terms of hospitals, doctors, medical supplies and personnel are quite high compared to Turkey. At this point, Turkey is a country where quality service and medical supplies are provided and where there are successful doctors in their fields. And in total, it provides the same quality service at a much more affordable price for patients coming from abroad.
In order to discuss this issue in more detail, we have prepared an article about doctors and costs around the world. You can decide by evaluating the criteria that suit you in this article. However, before taking a look at surgery costs worldwide, we recommend you take a look at our doctors, medical teams, surgical methodologies and costs.
The Full List of Limb Lengthening Surgery Doctors and Costs around the World 2023
Doctor's Name
The Hospital
Costs of Lengtening Surgery

 

Beykent University Hospital (Istanbul, Turkey) 

LON Method: $19,850

Precice 2.2: $47,850

 

We can't give the price for the Stryde method because its production has been stopped

Dr. Dror Paley
Paley Orthopedic & Spine Institute (Florida, USA)
Precice Method:

The bilateral femur (upper leg):  $95,500 (up to 8cm)

The bilateral tibia (lower leg): $106,000 (up to 5cm)

 

Dr. Paley's price range changes from which leg part the surgery will be performed on

Dr. Robert Rozbruch
Limb Lengthening and Complex Reconstruction (HSS New York, USA)
Precice 2.2: $125,000 (femur and tibia)

Nail removal surgery: $20,000 (extra fee)

Dr. Shahab Mahboubian
Height Lengthening Institute (Hollywood CA, the USA)
Precice method: $82,000

Bilateral tibia lengthening with the Precice method: $92,000

Both the femur and the tibia: $194,000

Just like Dr. Paley, Dr. Mahboubian's surgery prices change for the femur and the tibia.

Dr. Kevin Debiparshad
LimbPlastx Institute (Las Vegas, USA)
Femur lengthening procedure: $82,000

Tibia lengthening procedure: $91,000.

Dr. Augustin Betz
Betz Institute (Germany)
Bilateral femoral lengthening: $60.000

Bilateral tibial lengthening: $65,000

 

For the nail removal surgery, which is paid as an extra, from the femur, it is €7,200 and from the tibia, it is €7,500.

Dr. Rainer Baumgart
ZEM (Germany)
The price range for the limb lengthening surgery with Dr. Baumgart is between $120,000 and $160,000 for both the femur and the tibia. 
Dr. Donghoon Lee
Donghoon Advanced Lengthening Reconstruction Institute (South Korea)
LON (Combine) Method: $40,000

Precice Method: $72,000
Services Included in Our Prices
1. Welcoming at the airport:
We welcome our patients at the airport and ensure VIP transfer throughout the entire process.
2. Accommodation in a luxurious hotel:
We provide you accommodation in a luxurious hotel for 2 days before the surgery.
3. We take you on Istanbul tour:
To make them feel good, we take our patients on Istanbul tour. We visit historical places and famous restaurants.
4. All tests and examinations:
We do all your tests and examinations both before and after the surgery. Thus, your tests are checked by the doctor.
5. Caretaker:
We provide you a caretaker who speaks your language during hospitalization. Whenever you need anything, you can contact with your caretaker to meet your needs.
6. Nurse Support:
We give you 24-hour specialist nurse support to meet your needs before and after surgery.
7. Daily doctor checks:
In order to follow your developments, we provide you daily doctor checks.
8. Daily physiotherapy checks:
During you accomodation at the hospital, we provide you daily physiotherapy checks to increase your mobility.
9. Medical needs:
We ensure you daily medical dressing, medication, and pain checks during your stay at the hospital,
10. Transfer process:
We transfer you to the hotel by fully equipped ambulance on the day of discharge. And, if you would like to buy the hotel accommodation package and decide to stay with us for the first 2 months after your surgery;
If you want to give more information about the other process or anything, you can contact our patient representatives. You can also visit our YouTube page and watch interviews of our patients to listen to people who have experienced the surgery process firsthand.
FAQ
1. How much is limb lengthening?
The price range for lenghtening surgery varies for different countries according to methods, doctors, and technical details. But generally, it is between $18.000-$150.000
2. Is limb lengthening in Turkey safe?
Limb lenghtening surgery in Turkey is performed by successful doctors and experienced medical teams and offers a high service guarantee.
3. Why is Turkey so cheap for surgery?
The reason for this situation is the current exchange rate in Turkey.