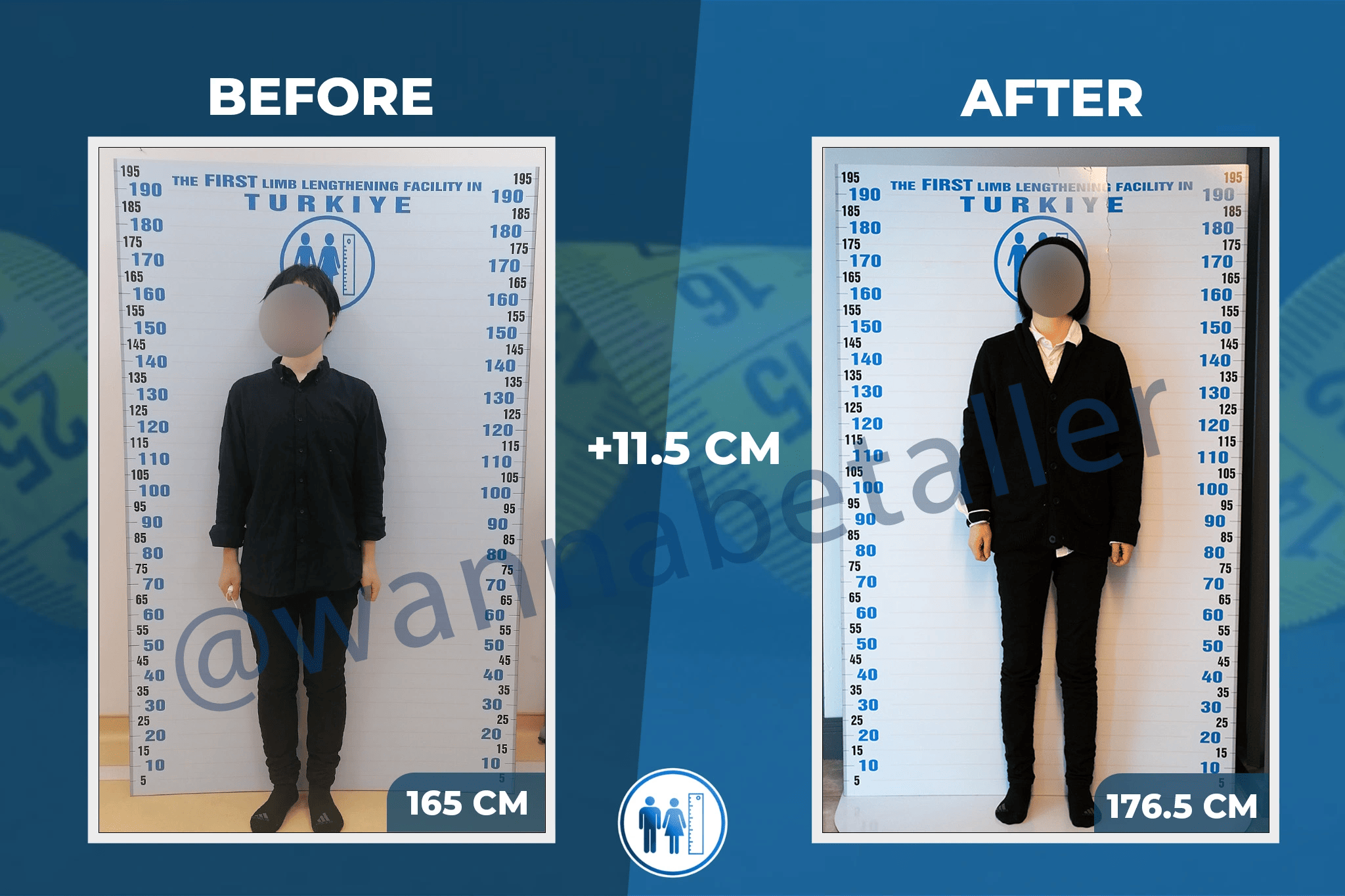 Once we complete puberty period, our growth plates close, marking the end of our height growth. After this development phase, the only permanent way to increase height is through limb lengthening surgery.
In recent years, leg lengthening surgery has become increasingly popular due to its promising results. Some individuals opt for this surgery due to medical conditions (such as dwarfism, one leg being shorter than the other, etc.), while others choose it purely for aesthetic reasons. For both scenarios, our doctors request detailed tests and examinations beforehand and then decide whether or not you are suitable for the surgery. However, many wonder "why is limb lengthening surgery expensive?". In this article, we will discuss the services offered during the leg lengthening process and explain the reasons behind its high cost.
Reasons Why Lengthening Surgery Is Expensive
Leg lengthening surgery generally involves a prolonged recovery period for the patient. Therefore, one shouldn't consider only the surgery itself, but also subsequent treatments, dressings, psychological support, and supplements that follow. Patients who undergo this procedure are typically under observation and undergo regular checks for several months, often nearing a year. Our patient representatives maintain direct communication with patients throughout this period.
One primary reason for the high cost of the surgery is the extended duration of these standards and care. Ensuring that the patient is monitored under optimal conditions and receives all necessary support is vital for a successful recovery process. Of course, the lengthy aftercare isn't the only factor contributing to the high cost. The materials and equipment used for the surgery also significantly influence its price. These materials are expensive and thus directly affect the overall surgery cost.
Additionally, there are two methods for the surgery, each using different materials. For instance, the materials used in the Precice 2 method are considerably more costly than those in the Combined method. Moreover, only a few doctors in Turkey perform the Precice 2 method, which also impacts the cost.
Compared to other cosmetic surgeries, leg lengthening is a more challenging procedure that takes longer. Both our doctors and patient representatives have the responsibility of extended follow-ups. In short, both the technical aspects and the comprehensive support services make the leg lengthening surgery a thorough process. These factors consequently lead to price increases.
Services We Provide to Our Patients During the Process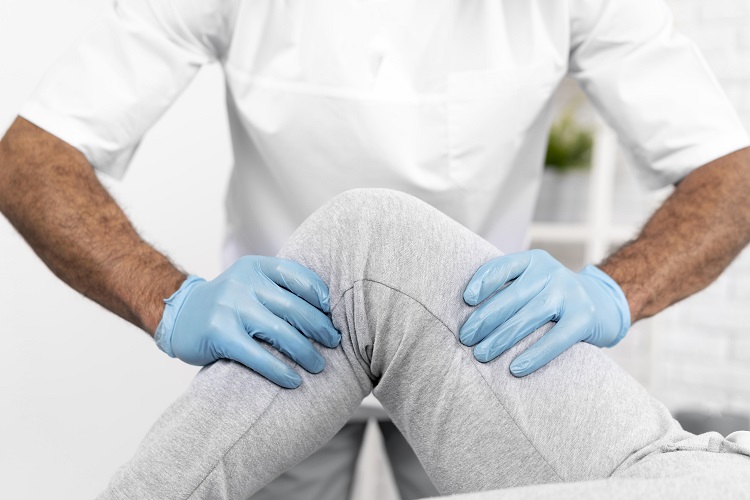 First and foremost, it should be emphasized that limb lengthening surgery is not just a procedure that encompasses the surgery itself. After the surgery, patients need several months of regular physical therapy, dressings, and rest. Therefore, it is recommended that they spend this period with medical professionals. We advise patients to stay in our hospital for the first three months, and their examinations and tests continue for about a year. When considering all these factors together, it's not hard to understand why limb lengthening surgery is expensive.
Our medical teams will be by your side throughout this process, providing support and ensuring your experience is as comfortable as possible. You can look into our services below:
Personalized Patient Consultation:

Limb lengthening surgery is a surgical operation that requires serious follow-up and care both before and after the procedure. During this process, the primary goal of our patient representatives is to explain this procedure to you in the most transparent manner and to guide you in any areas of concern.

Accommadation:

After the limb lengthening surgery, we recommend that you stay at our hotel, which is close to our hospital, for a minimum period of 3 months for your check-ups and examinations. Our main goal here is both to ensure your check-ups are conducted directly by our doctor and to have your necessary treatments done in the right place and in the correct manner. During this period, we accommodate you at our Days Hotel by Wyndham located in Esenyurt, allowing us the opportunity to personally attend to your required treatments and check-

Psychological Counseling Service:

One of the most crucial criteria both before and after the surgery is undoubtedly the psychological well-being of the patients. Since the process of this surgery is relatively longer and more challenging compared to other types of surgeries, it is essential for patients to feel psychologically prepared. At this point, we provide psychological counseling services for our patients and closely follow the process.

Physiotherapy:

One of the most critical and important aspects of limb lengthening surgery is ensuring that your physical therapy sessions are not missed. Physical therapy is essential to prevent any complications during the leg lengthening process and to ensure that your muscles do not lose strength. Especially in the first 2-3 months after the surgery, you need to have 4 or 5 physical therapy sessions per week. Therefore, you can think of this surgery as a process. And throughout this process, we are with you, offering the best physical therapy conditions with our physical therapy specialists.

Dietician Service:

One of the essential factors in the recovery process is healthy nutrition. After the surgery, especially during the resting period, patients might feel mentally down due to their inability to continue with their active lives and might resort to unhealthy eating habits as a result. To prevent this situation, our dietician doctors meet with our patients twice a month.
Costs of Lengthening Surgery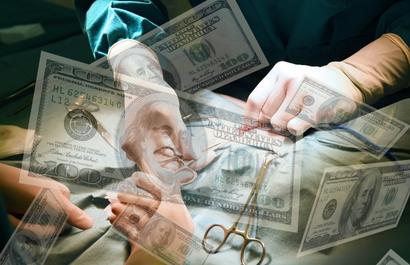 From the details provided, it's clear that our surgical services are more expensive compared to other types of surgeries. The primary reason for this is the lengthy recovery period, during which we offer comprehensive support to our patients. Taking all these factors into account, the cost of the lengthening surgery is justified by the reasons we've outlined.
For those struggling with shorter stature and seeking a permanent solution, the most effective approach is the medical lengthening surgery. This surgery stands out as the only definitive method to increase height. If you have further questions regarding this surgery, you can directly reach out to our patient representatives or gather more information from our website.
Additionally, by watching the YouTube video we've shared below, you can hear directly from our patient who has personally experienced the surgery process and clear up any questions or concerns you might have.